Back To News
June 5, 2023
SynchroGrid Hires Design Engineer for Denver Office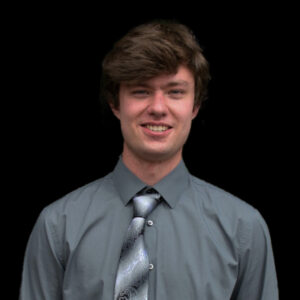 SynchroGrid is pleased to introduce Zach Hollingsworth, who recently joined our Denver office as a design engineer. Zach received his undergraduate and master's degree, both in electrical engineering, from Colorado State University.
Zach is from Bayfield, which is a small town in southwest Colorado, and he can attribute his passion for engineering back to his high school math class. His fascination with math drove him to choose engineering as his course of study in college. Zach found circuit and system diagrams intriguing specifically, which led him to choose electrical engineering.
Zach is excited to continue his engineering journey at SynchroGrid because of the fast-growing environment that will lead to a rewarding and enriching experience. Zach notes that he looks forward to assisting in providing an essential service in most people's lives. His strong attention to detail and a drive to solve problems with efficiency will be a strong asset to the SynchroGrid engineering team.
Aside from engineering, Zach is musically talented. In addition to minoring in music in college, he is a tuba player and has performed with symphonies, marching bands, pep bands, brass quintets, and even a polka band. Zach also enjoys reading, listening to his record collection, and going to museums.