Back To News
June 20, 2023
SynchroGrid Hires Business Development Manager for Denver Office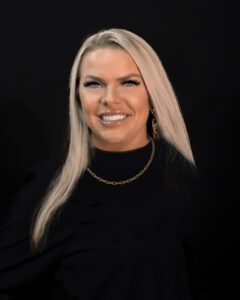 SynchroGrid is excited to welcome Katie Gresback to our Denver team as Business Development Manager. Her thorough experience in relay functional design, relay settings, presenting at conferences, and SEL application engineer training APP courses brings a diverse set of skills and knowledge on both the technical and business side.
Katie attended Electrical Trade School part time while in high school, which sparked her interest in electrical engineering. Her passion for the power industry continued as she studied Electrical Engineering at Iowa State University, specializing in Power Systems.
Katie is excited to join the company for the opportunity of expanding SynchroGrid's network as well as taking on a new position within the industry on the business side. She says, "I look forward to being a part of a company that is creating and supporting technology and services that are forward and future thinking."
Confident, bold, and detail-oriented, Katie manages projects and client relationships incredibly well. She is passionate about her work and known for her positive attitude, quality of work, and focus on the client. We are excited to have Katie on our team to share our services in system protection and grow the business in the western United States.
Based in the Dallas-Fort Worth area, you can often find Katie spending free time with her five dogs or outdoors on the golf course or wakesurfing at the lake.