Back To News
January 16, 2023
SynchroGrid Hires New Design Engineer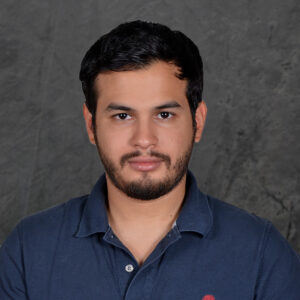 SynchroGrid is pleased to welcome Carlos Villela to our College Station office. Carlos will be working as a design engineer, specifically working on substation and protection & control design. Carlos received his undergraduate degree in Mechatronics Engineering from the Central American Technological University (UNITEC). He will graduate this spring with a Master of Science in Electrical Engineering from the University of Houston.
Carlos, who originally is from Tegucigalpa, Honduras found his way to Texas to continue his education and to SynchroGrid to begin his engineering career. His passion for electrical engineering stemmed from both his step-dad and uncle and the general power classes he took at UNITEC. While in Honduras, Carlos worked for an electrical company, and he collected data from the reclosers and designed SCADA. Carlos knew he wanted to pursue the power system industry after his power courses in his master's program, such as power system analysis and power system protection.
As a design engineer, Carlos plans to not only grow professionally as an engineer but also in his personal development. As someone new to Aggieland, Carlos enjoys exploring the city, watching movies, and spending time with his cat, Otis.