Back To News
January 24, 2023
Jacob Anderson Promoted to VP of Engineering – College Station Office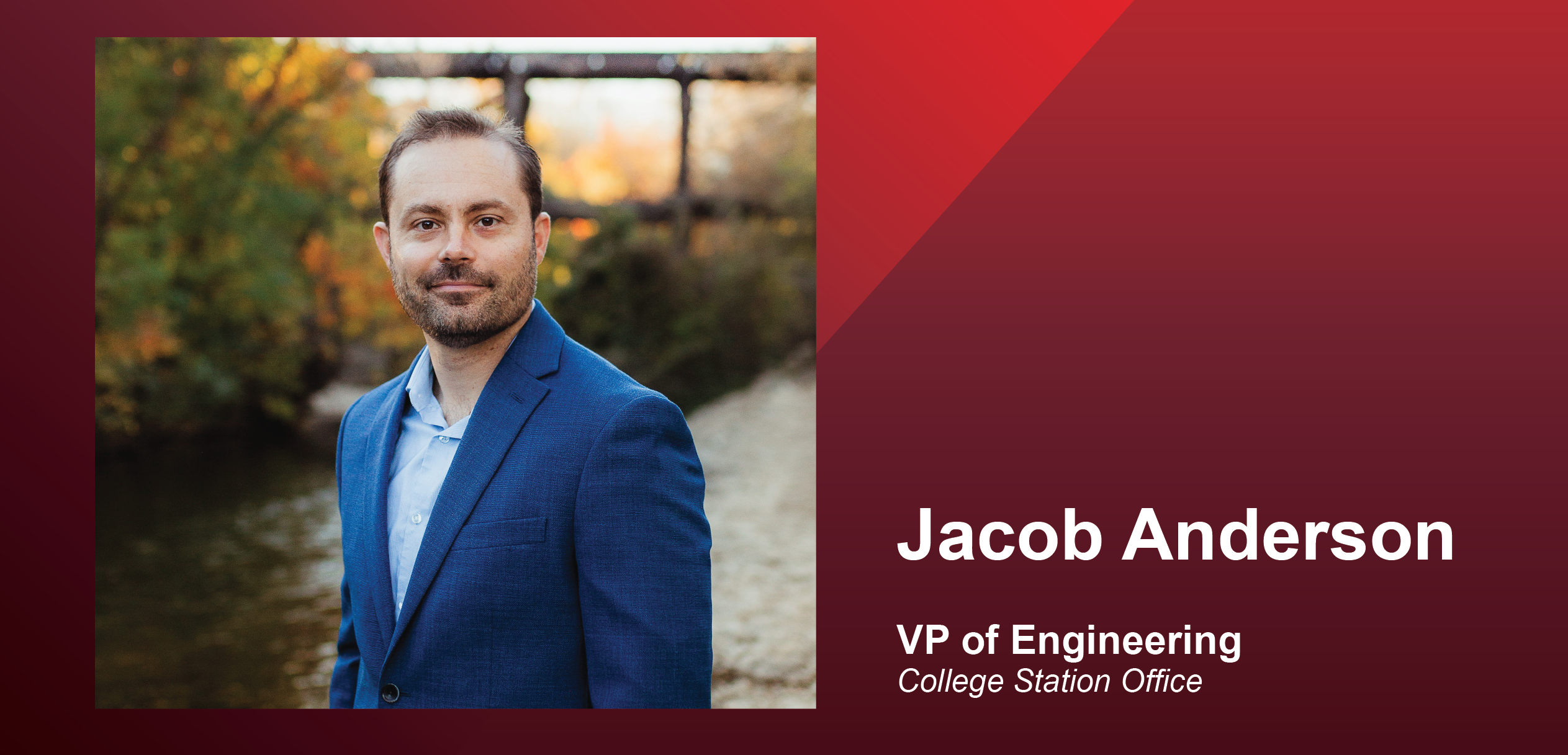 SynchroGrid has promoted Jacob Anderson to Vice President of Engineering for the College Station office.
Jacob joined SynchroGrid in November of 2021. Prior to joining SynchroGrid, Jacob was with Stanley Consultants for 16 years. His deep industry consulting experience, extensive project management experience, and technical leadership skills are an asset to the company. His power industry experience includes electrical system studies, medium voltage design, and relay protection over a wide variety of generation, transmission, substation, and distribution applications.
"We have confidence in Jacob and are fortunate to have him on our team," says Joe Perez, President and Chief Executive Officer. "He is both a strong leader, a skilled and results-driven engineer, and a highly motivated individual. He approaches the business from a customer-first mindset. This new role is a great opportunity for him and the growing team he supports."
Jacob steps into this role with an understanding of business operations and a collaborative, solution-oriented approach to leadership. He says, "I'm blessed to join such a strong and cohesive team here at SynchroGrid. I look forward to growing with the company as we continue to strive for excellence in all aspects of electrical system protection."
We are excited for Jacob to carry forward the company's efforts and goals as well as lead and support the College Station team.