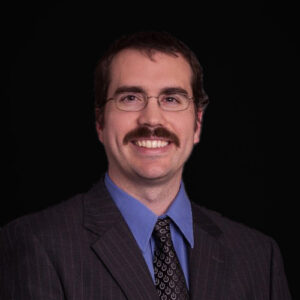 SynchroGrid is pleased to announce a new addition to our team, Todd Markello, as a lead engineer. Todd studied Electrical Engineering Technology at Texas Tech University. After switching majors a few times, he found his way to electrical engineering and loved it. Todd explains that the power industry is important to everyone's daily life, and he wanted to be a part of it.
Todd will be providing support primarily for one of our Houston clients. He previously worked for 12 years as an electrical engineer at Burns & McDonnell. His experience covers MV and LV Substation retrofits and installations, Cable Tray installations, as well as HV Substation P&C retrofits and installations.
At SynchroGrid, Todd's goal is to help the company grow and build a stronger relationship with one of our Houston clients. He was drawn to take his next step in his career here because of the close-knit culture and flexibility. "I feel like an employee here and not just a "resource," Todd says. His strengths as an engineer include his dedication to projects and attention to detail.
Outside of work, Todd's favorite thing to do is pick up his children from school. He finds joy in letting them play at the park with other kids. If he ever has spare time, he enjoys picking up his dusty old Fender Telecaster and playing some tunes.