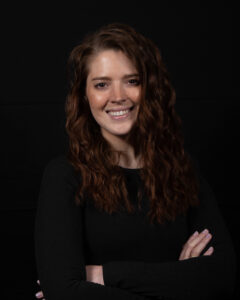 Erin Wallace recently joined SynchroGrid's College Station office as our new Office Manager! We are excited to add Erin to the office operations team with her detail-oriented mindset, problem-solving skills, and dedicated attitude.
Erin grew up in San Antonio, Texas and is a graduate from Texas A&M University. Previously, Erin was a high school math teacher in a neighboring city to Bryan-College Station. After being in the classroom for five years, she decided to pivot her career to an office setting.
Erin was eager to join SynchroGrid because of the sense of community and being able to see a lot of different sides to the company in her role, including marketing, accounting, and administration. She looks forward to being a part of a small, growing company where she has the opportunity to know everyone and support a variety of office-related tasks.
As office manager, Erin strives to build relationships with each coworker and "make everyone's life easier and more enjoyable at work by helping wherever needed." Erin is thrilled to serve the SynchroGrid team by using her organizational skills and creativity to elevate the office environment.
Erin's ideal day includes traveling to new places, diving into a good book, and spending time with family and friends.