Back To News
July 12, 2022
SynchroGrid Hires Design Engineer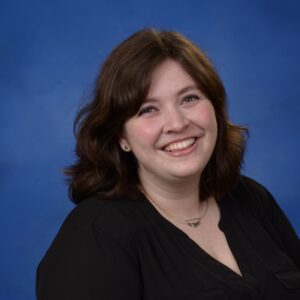 Please join us in welcoming Bailey Works to the SynchroGrid team! Bailey is a recent graduate of Texas A&M University, having received a B.S. in Electrical Engineering, and will be working as a design engineer.
As Bailey kicks off her career at SynchroGrid, her two main goals are to "learn as much as I can and to love where I work." In school, Bailey enjoyed going to class and learning as much as she could about electrical topics. She says, "I knew that if going to class was enjoyable, I had made the right choice!" Bailey gives her high school science teacher the credit for putting her on the path to electrical engineering at Texas A&M as her teacher "inspired me to continue down the STEM path and always encouraged me in my education endeavors."
Her passion for learning extends to her work. Bailey explains that "it was clear coming in that this was a wonderful opportunity to gain knowledge," and she looks forward to gaining more experience in the field. When asked about joining SynchroGrid, Bailey says, "I had heard wonderful things about the company and that was proven through the interview process. I really liked the environment and people, and power protection is interesting, so it was a win-win."
In her free time, Bailey enjoys traveling, reading, painting, hiking, and writing. Bailey adds, "It's nice to stretch the creative part of my brain after working on technical things all day." She also spends lots of time with friends and family outside of work.