Back To News
August 2, 2022
SynchroGrid Hires Design Engineer II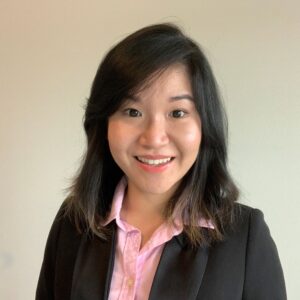 SynchroGrid is pleased to introduce Johanna Hosana, who recently joined our team as a Relay Setting Engineer II. Johanna holds a bachelor's degree in Electrical and Electronics Engineering from Pensacola Christian College, and she is currently pursuing a master's degree in Power and Energy Systems.
Johanna was attracted to electrical engineering because of the interesting challenge it posed. She was intrigued by the unique personality and skillset required by protection engineering, which provides opportunities for continued education and growth. When choosing to work at SynchroGrid, Johanna said, "I like the company culture that supports both team and individual efforts, and I appreciate the work-life balance for employees."
Since Johanna was a child, she has loved math and solving problems. In college, she "enjoyed the problem solving and design process" of studying electrical engineering. Johanna's journey to college education in the United States included a 10,000 mile move from Indonesia just over 10 years ago. Johanna explains that her parents have been her greatest supporters as she has explored her strengths and forged a career path.
In her free time, Johanna enjoys cooking, volunteering, and playing piano.