Back To News
May 17, 2022
SynchroGrid Hires New Lead Engineer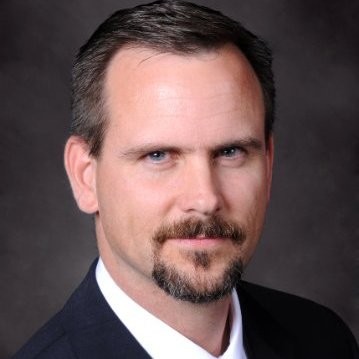 SynchroGrid is pleased to introduce Sean Jurica, who recently joined our company as a Lead Engineer. Sean comes to us with 30 years of experience in the utility and consulting industry, specializing in substation design and system protection. He holds a B.S. degree in Electrical Engineering from Texas A&M University – Kingsville. At SynchroGrid, Sean will be focusing on design, planning, circuit protection for substations, overcurrent protection and coordination, arc flash studies, system reliability, system load flows, and substation relays.
Sean's career in electrical engineering was sparked at a young age. His opa (grandfather) had an inventive spirit and once designed an automated model cable car that ran throughout their house. Since then, Sean has developed a keen curiosity for "how things work," and now as an engineer, he enjoys solving complex problems and considering "out of the box" solutions.
"I have had the opportunity to work with Joe [founder and CEO of SynchroGrid] over the past few years, and I was impressed with his technical knowledge and passion." Likewise, Sean was impressed with other SynchroGrid engineers whom he collaborated with on projects while at another firm. "As I learned more about the culture and direction of the company, I recognized that there was something unique about SynchroGrid that sets it apart from other consulting firms. I wanted to be a part of that."
Outside of work, Sean enjoys outdoor activities and exploring areas from different periods in history. He and his wife like to spend time with their children and extended family on weekends, and they are involved in various ministries through their church.